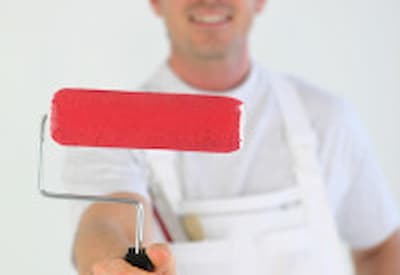 Here are some tips for a stunning home in Arlington
Painting the inside of your Arlington home can be both a very challenging and very rewarding endeavor. There are several steps and variables to consider, and the slightest misstep can cause you a lot of regret. But a well planned, and intentional strategy can bring you the exact results that you are looking for. At Darnell Green Remodeling we work very closely with each of our clients to insure results that bring ultimate satisfaction. We understand that your next paint job in your kitchen, bathroom, bedroom is a major investment into your home. So it's important to get it right the first time. With that in mind, we've assembled a few key suggestion for you to consider so that your next paint project goes more smoothly.
Tips for a stunning home:
Create a Vision – If you blindly approach your new project with no vision whatsoever, then it could end in disaster. The only important question is, what do I want my room to look like? Once you establish this, the other steps are a bit easier. Casting a vision is nothing more than a reflection of your personal taste and style. So get create creative and do not settle for anything less than what you want. Put together a well-conceived plan and really think through what the end result be.
Do The Research – Laying the groundwork is essential. There are several things to think about. For instance, what colors work best with the overall design of your home? Will the paint match the decor? What type of paint is good for your home? Get advice from your friends. Do research online and look at magazine articles. Try to find examples of the kind of room you want to create. Become an expert on what it is you are trying to achieve. The better informed you are, the greater your chances of finding the right paint.
Get an In-Home Consultation – Collaboration is always better than going it alone. Contact a reputable, experienced painting contractor and set up an on-site consultation. Getting advice from a professional will help you consider things you haven't thought of yet. Professionals have the experience to see the final result and also give you pointers on how to save time, money, and headache. They can also help you flesh out your vision, but telling your exactly what should be done so that you are satisfied in the end.
Quality vs. Savings – The smart shopper knows how find high quality products while maintaining their budget. Remember there is a difference between inexpensive and cheap. While spending less money may be appealing, remember, in the end it's quality of the product and how long it will last on your wall. This is also true with hiring a painting company. Do not go cheap, and do your homework. Ask specific questions when trying to decide if a paint company is right for you. Ask them about the products they use, their qualifications, experience, references, etc.