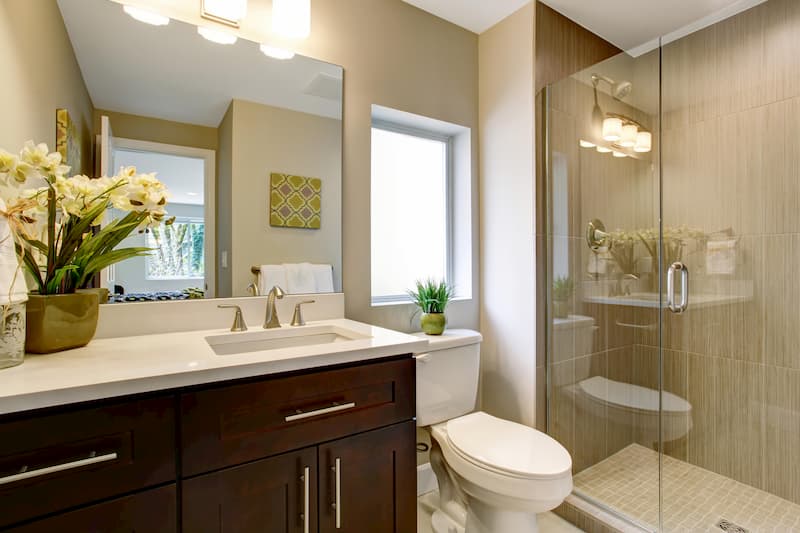 As a locally owned Mansfield remodeling and handyman service, we at Darnell Green Remodeling enjoy working in our community. Our Mansfield Handymen are trained, experienced, and licensed in all areas of home building and repairs.
Our latest projects have involved everything from interior painting to wood fence installation. We know that satisfied customers lead to a good name and solid reputation, which is why all of our services are done with the highest level of skill and craftsmanship.
Please don't settle for anything less than the best when it comes to the work that goes into improving your home. We go above and beyond to provide our Mansfield customers with exceptional service and bring their dreams to life.
Mansfield Experts Offering Superior Remodeling & Repairs
One of the unique things that set us apart from other Mansfield remodeling and home repair companies is the attention and respect that we show to our client's home. Our crew of contractors understands how important it is to our clients that we maintain a clean and safe work environment. We always put your needs first and will strive to exceed your expectations every time.
Some of the repair and renovation of services we offer include:
Drywall Repair and Texture
Luxury Vinyl Plank Flooring Installation
Porcelain Tile Removal
Interior Painting
Handyman Repairs
Masterful Painting Team Ready To Serve Mansfield Customers
Our painting contractor and handyman service believe in being honest, having integrity, professionalism, and complete customer satisfaction. We believe in our values and experience and will strive to create long-lasting relationships with all of our Mansfield clients. Contact us today and find out how we can help improve your Mansfield home with painting, repairs, or remodeling.
The Value And Importance Of Quality Flooring
Laminate flooring is a very good choice for children and pets. Laminate starts with a fiber core. A printed layer that looks like wood or stone is attached, and then a melamine coating is applied. Laminate is very popular because it is made to look like natural materials of all kinds. The melamine coating makes it water-resistant and scratch-resistant.
Ceramic tile has been around for a long time. It can be used for floors, walls, kitchen backsplashes, and more. It is a good choice in high-traffic areas because it is very easy to clean and maintain.
We also offer porcelain, and even more importantly, we provide consultation services to help you decide what's best for your household. For the best flooring, remodeling, and handyman services in Mansfield, Darnell Green Remodeling will be there for you.