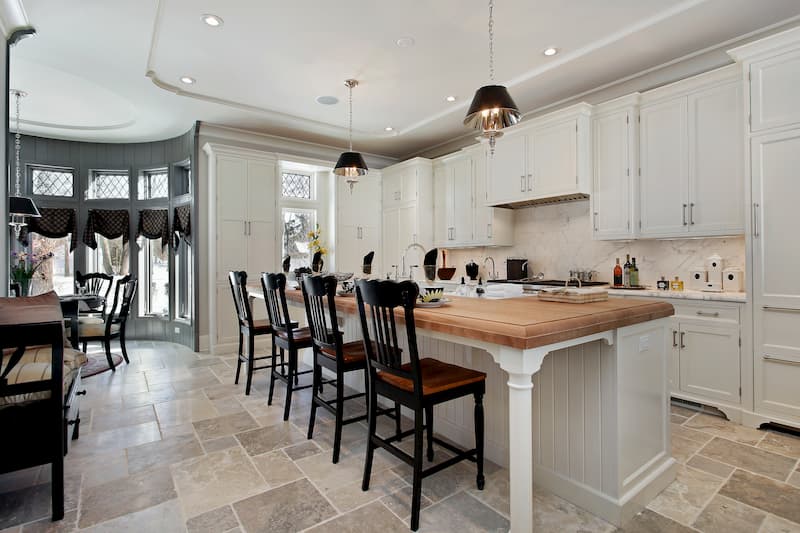 Any task you tackle for your home you want to be a success, otherwise what's the point, right? You certainly don't want to exhaust time, effort, and funds into a remodeling job, only to be disappointed with it.
For that reason, it's just as important to learn about some of the common mistakes homeowners run into with kitchen remodeling, so you can avoid them. Learn from the errors of others so that your kitchen renovations go off without a hitch.
Common Kitchen Remodeling Mistakes You Should Avoid
The first thing to consider when performing any type of remodeling job is to have a budget. You should have a blueprint plan for the design and a budget planned for the finances. Since this is true for all renovation projects, let's look at some mistakes to avoid that are specific to your culinary space:
Keeping up with the Jones
Design with how you want and need your kitchen to function, not based on the latest appliances the neighbors have. How you and your family use your kitchen is likely unique compared to other households around you. Make decisions about priorities in your kitchen based on what your family needs the most.
Put the paint down, and back away from your kitchen. You'll be better off if you leave the job to professionals, even down to the paint application for the walls. Too many homeowners attempt the DIY route and then call us halfway through. You'll spend more money and waste more time trying to do it yourself than if you just call in experts from the start.
A beautiful kitchen has plenty of natural light. A well-designed kitchen can accommodate for when there isn't enough natural light present. You need sufficient light for reading labels and measuring ingredients—it's better to have too much light than not enough.
You need enough countertops, and they need to be the right height. While we're at it, choose the right material for your counters too! Not having enough countertops will always cause problems, and the wrong height makes them anything but user-friendly. Plus, choosing a fancy and expensive material that requires a lot of upkeep will be something you regret.
The smartest move to make is to choose Darnell Green Remodeling for your project. Call us for kitchen remodeling in Grand Prairie, and you'll never run into any of these problems.