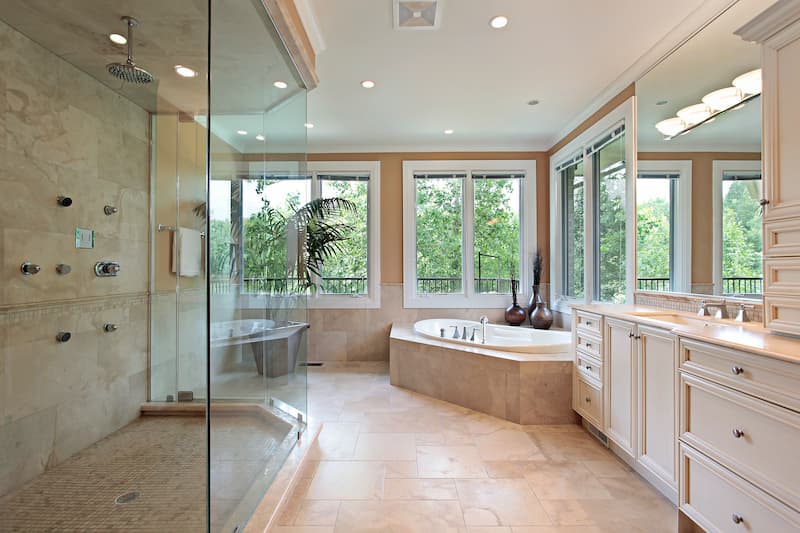 When it comes to transforming your bathroom into a functional and beautiful space, professional remodeling services can make a world of difference. A remodeling expert understands the intricacies of bathroom design, functionality, and construction, ensuring that every aspect of your remodel is handled with expertise and precision. In this blog, we will explore the benefits of professional bathroom remodeling and how it can enhance your home.
1. Customized Design and Layout
A professional remodeling expert can help you create a customized bathroom design that suits your specific needs and preferences. They will assess your existing space, listen to your ideas, and provide expert recommendations to optimize the layout and functionality of your bathroom.
Whether you desire a spa-like retreat, a sleek modern design, or a timeless classic look, a remodeling expert can bring your vision to life. They have the knowledge and experience to suggest the best materials, fixtures, and finishes that align with your style and budget. With their guidance, you can achieve a bathroom design that is both aesthetically pleasing and functional.
2. Quality Craftsmanship and Construction
Professional bathroom remodeling ensures that your project is executed with the highest level of craftsmanship and construction standards. Remodeling experts have the necessary skills, tools, and industry knowledge to handle every aspect of the project, from demolition to installation.
They will work with a team of experienced tradespeople, such as plumbers, electricians, and tile installers, to ensure that every detail is executed with precision and attention to detail. Professional remodelers also have access to quality materials and products, ensuring that your bathroom remodel is built to last and withstand daily use.
3. Increased Home Value and Resale Appeal
Bathroom remodeling is one of the most popular home improvement projects and can significantly increase the value of your home. A professionally remodeled bathroom adds to the overall appeal and desirability of your property, attracting potential buyers and commanding a higher resale price.
When you invest in professional bathroom remodeling, you are not only creating a more functional and beautiful space for yourself, but you are also making a smart financial investment. A well-designed and expertly executed bathroom remodel can provide a high return on investment and make your home more marketable in the future.
At Darnell Green Remodeling, we specialize in professional bathroom remodeling services. Our team of experienced remodeling experts has the expertise and creativity to transform your bathroom into a space that exceeds your expectations.
From concept to completion, we work closely with you to understand your vision and provide innovative solutions that suit your style, budget, and timeline. With our attention to detail and commitment to quality, we ensure that your bathroom remodel is executed with precision and craftsmanship.
Ready to experience the benefits of professional bathroom remodeling? Contact Darnell Green Remodeling for expert remodeling services in Grand Prairie. Let us help you create a stunning and functional bathroom that enhances your home and improves your daily life.