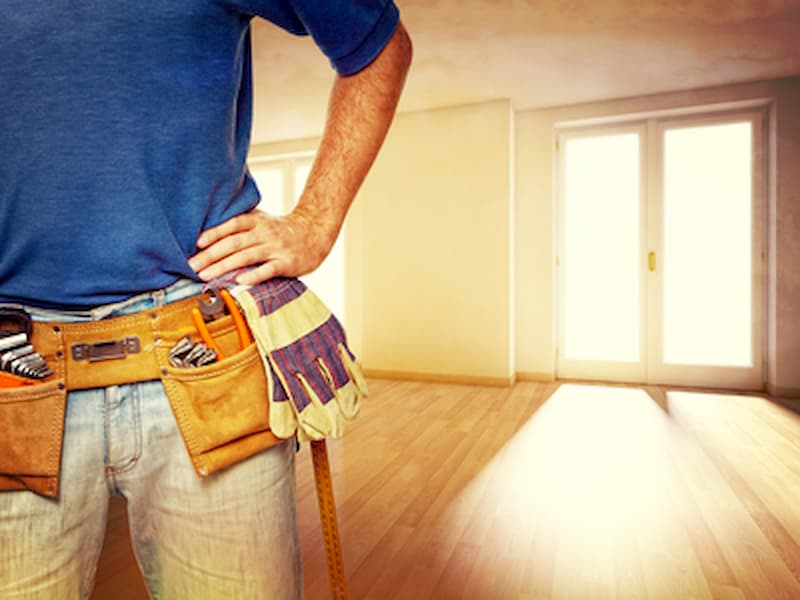 Are you a property management company or investment residential property owner? If so, you'll be interested in our expert interior painting services offered to you at budget friendly prices.
We've found through the years that property managers and owner who rent out their residential properties have a lot of trouble finding painting professionals who do good work and are consistent and reliable.
Commonly, a person with little training is hired to paint properties when they've barely mastered a paint brush. Instead, they use rollers or spray guns and only leave a big mess behind, making you wish you'd never trusted them. Unfortunately, the work is often sloppy and often needs to be redone or the tenants have to live with the low quality work which only brings down the value of the property.
Residential properties for rent are generally classified as A through D properties. An A property is one where everything is perfect and luxuries are provided for the renter such as swimming pools, fireplaces, alarm systems, covered patios, lots of space and storage, workshops, and nice landscapes. D properties on the other hand are generally falling apart or poorly maintained.
Just one single shoddy paint job on the property can degrade the value of the home to a lower level. So this is one of the main reasons you want only a professional painter to work for you.
Here are some of the things you won't find when you hire expert painters from our team of competent and reliable servicemen and women:
Paint spills or sprays on carpeting
Paint smears or drips on cabinetry
Paint dripped or rolled on ceilings or baseboards
Painted over outlets
Painted over light fixtures
Painted door hinges
Painted over window parts
Shoe prints made of paint on flooring
Paint all over the tub or sinks or countertops
Tub or sink drains full of peeling and wet paint
Huge white areas on driveways from washing tools
Painters who show up late or not at all
Rolled on paint when it should have been brushed on
Sprayed on paint splatters
Making your property ready to show can be complicated because there's a lot to do. And in your busy world, there's no time to mess around with a contractor you can't count on to give you good service. There's no sense in paying for sloppy paint work for your interior painting when you can get a professional painting company like ours.
All of our make-ready painting services are priced competitively, which is hard to find when you get such professional work. But our services will add value to your property and last until you're ready to paint the home again.
We also do other professional make-ready services for your property management including drywall repairs, wall paper removal or replacement, ceiling repairs, popcorn texture removal, flooring repair or replacement and so much more.
When you're thinking about hiring someone who isn't an experienced and licensed contractor instead, reconsider calling us for better service you'll always be able to count on.