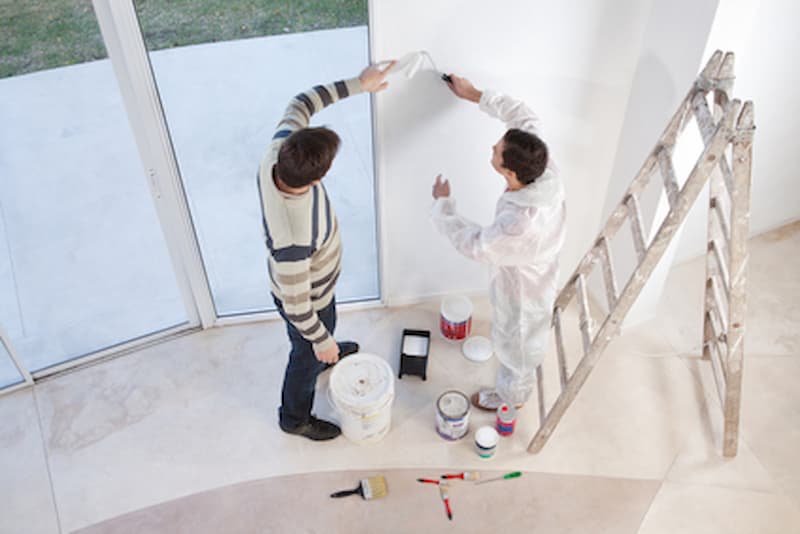 Painting the inside of your home can have a drastic impact on your home's look and feel. In fact, besides full-scale remodeling, painting is the next best thing. If you're on a budget or don't feel like investing the time into remodeling your home, you can still change the ambiance with professional interior painting.
The first order of business is finding a reputable painting company worthy of your work. However, then the next trick is trying to figure out what paint colors to pick. You want colors that you can live with and love for years to come, so don't take the selection process lightly.
Picking The Right Color Palette For Inside Of Your Home
There's definite psychology behind colors inside your home. Ignoring that could cause you to accidentally or inadvertently choose colors that hurt your mood. You also want to make color selections that work cohesively together and complement each other.
Here are some essential color tips to consider before painting everything from your bedroom to your living room:
Pick a color from the most apparent design in a space. If your throw rug or floral curtains are the room's focal point, choose a color or colors from that print. It will help tie everything together nicely.
Avoid going too trendy with colors unless you're ready to commit to changing the wall colors every year. If you're in love with a popular hue, consider a toned down and subdued version that will survive the tests of time easier. It won't fall out of fashion as quickly, and you won't be bored with the vibrant color as easily.
When in doubt, earth tones are known for being soothing. Avoid bright colors in rooms where you want to relax and rest. But adding splashes of yellow or other cheery shades can help lighten the mood and inspire creativity.
Start By Picking Your Painter
Darnell Green Remodeling is the only local name you need to know about interior and exterior painting. We're dedicated to customer satisfaction and offer the best in painting, remodeling, and handyman services.
Give us a call now, and we'll get started with your consultation for interior painting for your Grand Prairie home. Whether you want changes that are drastic or subtle, we promise the results will be top-notch.